Pchela

The village of Pchela is located in the south-eastern part of Bulgaria, 15 km from Elhovo, 36 km from Yambol, 115 km from the south sea town of Burgas and 35 km from the Bulgarian-Turkish border /the check point – Lesovo/ Many UK families prefer this place and one part of them already have owns business. The hamlet of Pchela is located in the Elhovo Municipality. The Elhovo municipa...

Find more information in the city of Pchela
Page from total 1
Records 1 to 20 from total 1
-46%



Ref. 1898
A stable Bulgarian property in the village located in nice hilly area.

» Property types: House
» Basic locations: Ecological region, In rural countryside, Near mountain, In fishing area, Near lake, On river, In hunting area
» City: Pchela
» Living area: 110.00 sq.m.
» Yard: 2250.00 sq.m.
» Categories: Resales, Bargains, Reduced prices

» Price:

€4700.00

€ 2500.00


The property we delighted to offer is old but in comparatively good condition. It is disposed on 110sq.m and consist of three rooms connected with a corridor on the first floor, external stairs lead you to the second floor where are three airy bedrooms and entrance hall. There is also a nice balcony revealing incredible views toward the whole village and the beauties around it. The house ...



—————————————————————————————————————



Pages from total 1




Properties 1 to 20 from 1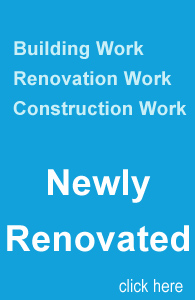 For more information or inquiries do not hesitate to contact us:

HEADOFFICE: 4, Targovska Str. Elhovo 8700, Bulgaria Tel: +359 478 88470; Fax: +359 478 88470; +359 88 584 1230 +359 887762939 sales@property-elhovo.com
Why Bulgaria
History of Bulgaria
Buyer's Guide
Currency