Page from total 1
Records 1 to 20 from total 1
-39%



Ref. 1973
Cheap rural house for sale located among a magnificent area hidden in the Bulgarian countryside

» Property types: House
» Basic locations: Ecological region, In mountain, In rural countryside, In historic place, In fishing area, Near lake, Near river, In hunting area
» City: Stroino
» Living area: 80.00 sq.m.
» Yard: 2300.00 sq.m.
» Categories: Resales, Bargains, Reduced prices

» Price:

€4800.00

€ 2900.00


LOCATION: The village of Stroino is located in the south-eastern part of Bulgaria, in the Elhovo Municipality, in Yambol region. Only about 80 km away from the village is located the coastal town of Burgas /the South Black Sea/. The civil association of the village of Stroino apply with a project for formation of a natural park, that keep the habitant surroundings of the bald eagle. The bird ...



—————————————————————————————————————



Pages from total 1




Properties 1 to 20 from 1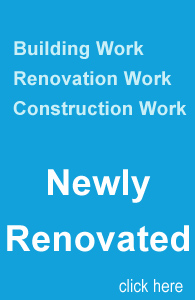 For more information or inquiries do not hesitate to contact us:

HEADOFFICE: 4, Targovska Str. Elhovo 8700, Bulgaria Tel: +359 478 88470; Fax: +359 478 88470; +359 88 584 1230 +359 887762939 sales@property-elhovo.com
Why Bulgaria
History of Bulgaria
Buyer's Guide
Currency