Page from total 1
Records 1 to 20 from total 1
-18%



Ref. val0041
A lovely cottage sitting in an extensive yard in the village of Yambol Region.

» Property types: House
» Basic locations: Ecological region, In rural countryside, Near mountain, In historic place, In fishing area, Near lake, Near river, In hunting area
» City: Boyadzhik
» Living area: 120.00 sq.m.
» Yard: 2370.00 sq.m.
» Categories: Resales, Bargains, Reduced prices

» Price:

€7200.00

€ 5900.00


LOCATION: The village of Boyadzhik is located in Southeast Bulgaria and it is part of Toundzha Municipality, Yambol District. Boyadzhik is John Atanasov's father's birthplace. John Atanasov is famous for his great contribution to the invention of the computer. The river Toundzha flows through the region and makes it a real beauty spot. The relief is plain and slightly hilly, and the s...



—————————————————————————————————————



Pages from total 1




Properties 1 to 20 from 1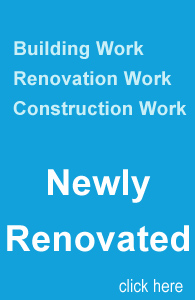 For more information or inquiries do not hesitate to contact us:

HEADOFFICE: 4, Targovska Str. Elhovo 8700, Bulgaria Tel: +359 478 88470; Fax: +359 478 88470; +359 88 584 1230 +359 887762939 sales@property-elhovo.com
Why Bulgaria
History of Bulgaria
Buyer's Guide
Currency