Page from total 1
Records 1 to 20 from total 1


Ref. 0400
Wonderful offer – a house for sale in a very good condition located at the Haskovo region.

» Property types: House
» Basic locations: Ecological region, In mountain, In rural countryside, In fishing area, Near lake, Near river, In hunting area
» City: Golyam izvor
» Living area: 100.00 sq.m.
» Yard: 800.00 sq.m.
» Categories: Resales

» Price: €16999.00
This amazing two-storey rural house is located at the center of well-developed hamlet. It is stone-built with stone foundations and trimmer joists. Running water and electricity are connected. The first floor consists of a basement with two premises. The second floor comprises four rooms, a corridor and a terrace. In the yard the yard there are two farm buildings. Fruit trees, trellis vine, a g...



—————————————————————————————————————



Pages from total 1




Properties 1 to 20 from 1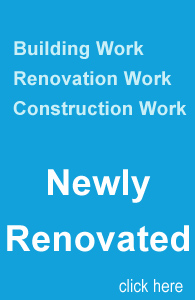 For more information or inquiries do not hesitate to contact us:

HEADOFFICE: 4, Targovska Str. Elhovo 8700, Bulgaria Tel: +359 478 88470; Fax: +359 478 88470; +359 88 584 1230 +359 887762939 sales@property-elhovo.com
Why Bulgaria
History of Bulgaria
Buyer's Guide
Currency