Krainovo

The village of Krainovo is nested in south eastern Bulgaria, at the heart of Strandja mountain. It is one of the smallest hamlets of Boliarovo Municipality. Krainovo is located on the frontier between Bulgaria and Turkey. It is just 70 km away from the Black sea coast and about 35 km from one of the most sought after regions in Bulgaria by UK citizens – Elhovo. About 20 km away from Krainovo is lo...

Find more information in the city of Krainovo
Page from total 1
Records 1 to 20 from total 1
Ref. 1007
SOLD!!!Romantic house on a hill. Lovely nature!

» Property type: Houses
» Basic location:
» City: Krainovo
» Living area: 80 sq.m.
» Yard: 1500 sq.m.
» Status: For sale
» Price: €6650
SOLD!!!This solid brick house is located in a friendly village where peace is guaranteed!The property is in good condition-it needs just slight changes before you can move in.The house is two-storey and offers accommodation of 80 sq.m living area.Downstairs: there are  two rooms and a corridorUpstairs: an external staircase, two bedrooms and a corridor.The property is supplied with electricity, r...



—————————————————————————————————————

Page from total 1




Records 0 to 20 from total 1



Bulgarian Property
Bulgarian properties for sale
Houses for sale in Bulgaria
Rural Property in Bulgaria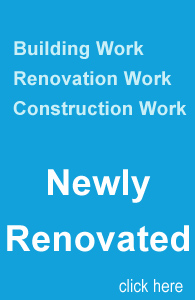 For more information or inquiries do not hesitate to contact us:


HEADOFFICE:
4, Targovska Str.
Elhovo 8700,
Bulgaria
Tel: +359 478 88470;
Fax: +359 478 88470;
+359 88 584 1230
+359 887762939
sales@property-elhovo.com





Array
Find more







Why Bulgaria
History of Bulgaria
Buyers Guide
Currency
Bourgas