Page from total 1
Records 1 to 20 from total 1


Ref. 5514
A massive house is for sale in Bulgaria. It is profitable to buy a two-storey house with a large courtyard in the village of Simeonovo, just 80 km from the city of Burgas, 50 km from the city of Sredets and 20 km from the city of Yambol.

» Property types: House
» Basic locations: Ecological region, In rural countryside, Near mountain, In fishing area, Near lake, On river, In hunting area, Near the Sea
» City: Simeonovo
» Living area: 160.00 sq.m.
» Yard: 2283.00 sq.m.
» Categories: Resales, Refurbished

» Price: €25500.00
Buy a house with a total area of 160 sq. m., a yard of 2283 sq. m., with a garage and additional buildings of 48 sq. m., a probe, a drinking water purification system installed behind the water-meter, a septic tank with a volume of 30 cubes. On the ground floor there is a kitchen, a living room, two bedrooms, an internal bathroom with a toilet and a corridor. An external staircase leads to a hi...



—————————————————————————————————————



Pages from total 1




Properties 1 to 20 from 1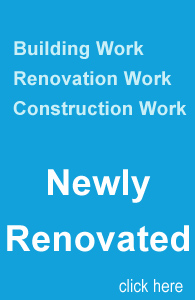 For more information or inquiries do not hesitate to contact us:

HEADOFFICE: 4, Targovska Str. Elhovo 8700, Bulgaria Tel: +359 478 88470; Fax: +359 478 88470; +359 88 584 1230 +359 887762939 sales@property-elhovo.com
Why Bulgaria
History of Bulgaria
Buyer's Guide