Page from total 1
Records 1 to 20 from total 1


Ref. 5331
Farm property for sale in the village of Zimnitsa, 90 km from Burgas and 10 km from the town of Yambol.

» Property types: Commercial, Farmland
» Basic locations: Ecological region, In town, In rural countryside, Near mountain, In fishing area, Near lake, Near river, In hunting area, Near the Sea
» City: Zimnitsa
» Living area: 950.00 sq.m.
» Yard: 4314.00 sq.m.
» Categories: Resales, Bargains

» Price: €48600.00
The building we offer for sale has a total area of 950 sq.m. currently operating as a sheep-shed. Large shed with an area of about 200 sq.m. for hay storage. The roof of the big building was rebuilt three years ago. There are batches for electricity and water. The land has an area of 4314 sq.m....



—————————————————————————————————————



Pages from total 1




Properties 1 to 20 from 1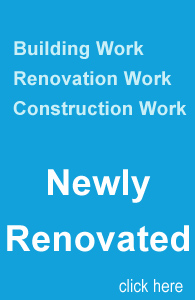 For more information or inquiries do not hesitate to contact us:

HEADOFFICE: 4, Targovska Str. Elhovo 8700, Bulgaria Tel: +359 478 88470; Fax: +359 478 88470; +359 88 584 1230 +359 887762939 sales@property-elhovo.com
Why Bulgaria
History of Bulgaria
Buyer's Guide