Page from total 1
Records 1 to 20 from total 1


Ref. 0736
New massive two-storey house for sale is located at the mountain village of Mramor, Bulagria.

» Property types: House
» Basic locations: Ecological region, In mountain, In rural countryside, In fishing area, Near lake, On river, In hunting area
» City: Mramor
» Living area: 170.00 sq.m.
» Yard: 1400.00 sq.m.
» Categories: Resales, Bargains, Newly built

» Price: €39990.00
The property we sell is situated at the end of this adorable village with gravel road to it and an amazing panorama opening from that place to the Sakar Mountain. The house is on two floors brick-built with two plates. Utilities are available – running water, electricity. There is new built all requirements septic tank. The house has a finished interior plaster walls, wooden flooring and tiles....



—————————————————————————————————————



Pages from total 1




Properties 1 to 20 from 1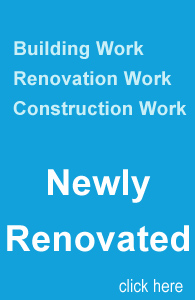 For more information or inquiries do not hesitate to contact us:

HEADOFFICE: 4, Targovska Str. Elhovo 8700, Bulgaria Tel: +359 478 88470; Fax: +359 478 88470; +359 88 584 1230 +359 887762939 sales@property-elhovo.com
Why Bulgaria
History of Bulgaria
Buyer's Guide
Currency