Affordable sale of a large apartment in the town of Pomorie, 200 meters from the beach.

<< Back



(Published on Jan 7, 2019)





Send request for this property.





Property type: 2-bedroom apartments
Basic location: On the Sea, Near the Sea, In hunting area, In spa resort, Near spa resort, Near river, Near lake, In fishing area, In historic place, Near mountain, In rural countryside, In town, Ecological region
City: Pomorie
Area: 92.00 sq.m.
Yard: 0.00 sq.m.
Price: 43600.00 €
Price in GBP approximately 30520 £


Apartment for sale with a total area of ​​104 sq.m., unfurnished in the town of Pomorie, 200 meters from the beach. The apartment consists of two bedrooms and a large living room with a kitchen, a bathroom and two terraces with windows facing different directions, a garage and a cellar.
The net area of the apartment is 92 square meters on the first floor. The floor is made of natural parquet and marble.
The building was built in 2000 with a permission to operate (Act 16) and documents ready for sale.
No maintenance fee!!!















Similar properties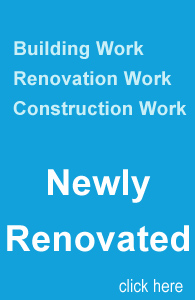 For more information or inquiries do not hesitate to contact us:

HEADOFFICE: 4, Targovska Str. Elhovo 8700, Bulgaria Tel: +359 478 88470; Fax: +359 478 88470; +359 88 584 1230 +359 887762939 sales@property-elhovo.com
Why Bulgaria
History of Bulgaria
Buyer's Guide
Currency