Furnished two-bedroom apartment for sale in Sunny Beach resort, in «Elite 2» complex, near Cacao Beach.

<< Back



(Published on Feb 20, 2020)





Send request for this property.





Property type: Large apartments
Basic location: On the Sea, In hunting area, In spa resort, Near spa resort, Near river, Near lake, In fishing area, Near mountain, In rural countryside, In town, Ecological region
City: Sunny Beach
Area: 102.00 sq.m.
Yard: 0.00 sq.m.
Price:

65000.00 €

€ 54900.00


Price in GBP approximately 38430 £


It consists of a living room with kitchen, three bedrooms, a bathroom with shower and toilet and another separate toilet. The apartment is located on the first floor and has a terrace of about 12 sq.m. The total area of ​​102 sq.m.
The complex is built in an amazing location and you do not need to use transport to reach the beach and the sea - just 5 minutes from Cacao Beach - on the second line, behind the unique sand dunes typical of the desert climate and the Council of Ministers station.
The centre of Sunny Beach is about 20 minutes walking along the seafront. The opposite direction to the ancient city of Nessebar is the same.
Next to the complex there is a bus stop, from which buses to the cities of Burgas, Pomorie, Sozopol and Nessebar, as well as a train-attraction stop. Within walking distance of the hotel you can visit shops, restaurants or cafes.

It is a great investment! Great property for rent!























Similar properties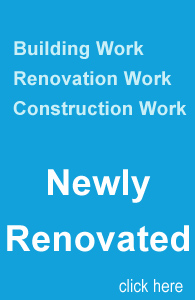 For more information or inquiries do not hesitate to contact us:

HEADOFFICE: 4, Targovska Str. Elhovo 8700, Bulgaria Tel: +359 478 88470; Fax: +359 478 88470; +359 88 584 1230 +359 887762939 sales@property-elhovo.com
Why Bulgaria
History of Bulgaria
Buyer's Guide
Currency