We offer for sale two one bedroom apartments in Sunny Beach resort, just 600 m from the beach.

<< Back



(Published on Apr 30, 2020)





Send request for this property.





Property type: Large apartments
Basic location: On the Sea, In hunting area, In spa resort, Near spa resort, Near river, Near lake, In fishing area, Near mountain, In rural countryside, In town, Ecological region
City: Sunny Beach
Area: 115.00 sq.m.
Yard: 0.00 sq.m.
Price: 54900.00 €
Price in GBP approximately 38430 £


The apartment has four rooms and two bathrooms. It is divided into two one-bedroom apartments, according to the project. It is located in a residential building with Act 16 (permission to use), built in 2009 and inhabited all year round. No maintenance fees. The windows overllok east and west with two large covered terraces. The apartment is furnished with everything you need, because it is being rented out all summer long, as two separate one bedroom apartments and is a pretty good investment. Each apartment has a living room with kitchen, bedroom, bathroom and large veranda. The property is suitable for two families, and can also be united into one large apartment. The total area is 115 sq.m. and is located on the third floor in a four-storey building.
It is suitable for year-round or seasonal living as well as for renting out.
Nearby there are shops, restaurants, water park and more.
















Similar properties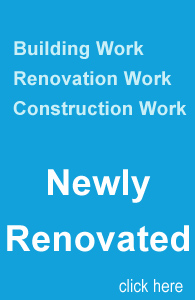 For more information or inquiries do not hesitate to contact us:

HEADOFFICE: 4, Targovska Str. Elhovo 8700, Bulgaria Tel: +359 478 88470; Fax: +359 478 88470; +359 88 584 1230 +359 887762939 sales@property-elhovo.com
Why Bulgaria
History of Bulgaria
Buyer's Guide
Currency