We offer for sale a unique one bedroom apartment with no maintenance fee, first line with sea views in Ravda.

<< Back



(Published on May 23, 2020)





Send request for this property.





Property type: 1-bedroom apartments
Basic location: Near the Sea, In hunting area, Near spa resort, Near river, Near lake, In fishing area, Near mountain, In rural countryside, Ecological region
City: Ravda
Area: 69.00 sq.m.
Yard: 0.00 sq.m.
Price: 37900.00 €
Price in GBP approximately 26530 £


We offer for sale a unique one bedroom apartment with sea view in Ravda. The property is located in a no-maintenance residential building, located on the first floor and consists of: a living room with a kitchenette and a separate sleeping area, a bedroom, a corridor, a bathroom with WC and a terrace overlooking the sea! The apartment is for sale with furniture and appliances! The property is suitable for four people.
The building is located 5 minutes from the centre of Ravda. There are shops, a bus stop nearby, and only 20 meters away is the beach in Ravda! The apartment is suitable for investment, rental and permanent residence. The windows overlook east and west.































Similar properties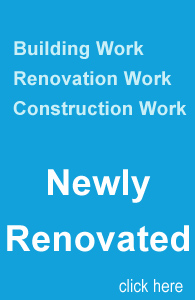 For more information or inquiries do not hesitate to contact us:

HEADOFFICE: 4, Targovska Str. Elhovo 8700, Bulgaria Tel: +359 478 88470; Fax: +359 478 88470; +359 88 584 1230 +359 887762939 sales@property-elhovo.com
Why Bulgaria
History of Bulgaria
Buyer's Guide