Large furnished studio for sale in the "Chateu Valon Complex" resort Sunny Beach.

<< Back



(Published on May 24, 2020)





Send request for this property.





Property type: Studios
Basic location: In hunting area, In spa resort, Near spa resort, On river, Near lake, In fishing area, Near mountain, In rural countryside, In town, Ecological region
City: Sunny Beach
Area: 46.00 sq.m.
Yard: 0.00 sq.m.
Price: 27000.00 €
Price in GBP approximately 18900 £


We offer you an excellent summer cottage property located in a quiet and secluded complex "Chateu Valon", in the sea resort of Sunny Beach. The complex is located in a very quiet and communicative place, almost in the heart of Sunny Beach, near the entrance to the main pedestrian alley, just five minutes walk from the beach and a few minutes walk from shops, pubs, the market, sports centers, exciting nightlife and entertainment.
The studio is located on the third of six floors. It covers a total area of ​​46.14 sq.m. Layout: living-bedroom with kitchen, bathroom with toilet and shower, large terrace overlooking the complex's swimming pool. The kitchen has a refrigerator, electric stove, range hood, table and chairs.
The apartment is for sale fully furnished, with air conditioning.
The design of the complex is developed in perfect harmony with the architectural style of the area and at the same time offers comfort, luxury and privacy. The complex consists of two buildings, including a beautiful garden with a swimming pool. Chateau Valon is a great place for your vacation and future investment! The complex has a supermarket, a store for home and fitness, which is open all year.




















Similar properties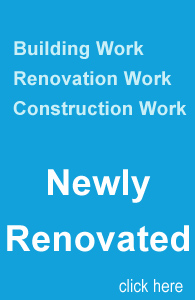 For more information or inquiries do not hesitate to contact us:

HEADOFFICE: 4, Targovska Str. Elhovo 8700, Bulgaria Tel: +359 478 88470; Fax: +359 478 88470; +359 88 584 1230 +359 887762939 sales@property-elhovo.com
Why Bulgaria
History of Bulgaria
Buyer's Guide