Sold Affordable spacious studio for sale in the "Elite 3" complex, just 300 meters from the beach, Sunny Beach resort, Bulgaria.

<< Back



(Published on Jun 18, 2020)





Send request for this property.





Property type: Studios
Basic location: On the Sea, In hunting area, In spa resort, Near spa resort, Near river, Near lake, In fishing area, Near mountain, In rural countryside, In town, Ecological region
City: Sunny Beach
Area: 48.00 sq.m.
Yard: 0.00 sq.m.
Price:

27000.00 €

€ 24800.00


Price in GBP approximately 17360 £


The apartment is located in the western part of the resort Sunny Beach. It is for sale fully furnished. The total area of ​​48 sq.m. with the possibility of separation and conversion into a small one bedroom apartment. It is a very good investment. Fully equipped kitchen, air conditioning, terrace. The studio is situated in a secluded place for relaxation and fun. The studio is located 300 meters from the sea. The Khadzhiska River flows from the north side of the complex. There is a large pool, a children's pool, a restaurant, a supermarket, a gym, a massage room, a children's playground with animators, bike rental, billiards, the Internet and much more. The annual maintenance fee is 350 €.




















Similar properties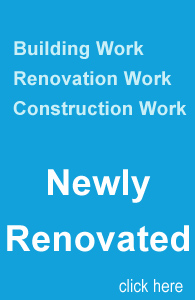 For more information or inquiries do not hesitate to contact us:

HEADOFFICE: 4, Targovska Str. Elhovo 8700, Bulgaria Tel: +359 478 88470; Fax: +359 478 88470; +359 88 584 1230 +359 887762939 sales@property-elhovo.com
Why Bulgaria
History of Bulgaria
Buyer's Guide